Party Apartments Liverpool
If you're thinking of renting one of the many party apartments Liverpool has to offer, you're probably aware of what a vibrant city it is. Home town of The Beatles and a hub of cultural diversity and friendly faces, Liverpool is an attractive place to visit. Boasting all the usual characteristics of a major city and a wealth of history, Liverpool is a must-see. Its beautiful location, at the point where the River Mersey meets the Irish Sea, truly sets this city apart. But you don't need a Liverpool party pad to experience its culture and scenery. When it comes to Party apartments, Liverpool is bursting at the seams. However, at Party Houses, we tend to enjoy big cities with a different approach. Rather than settling for one of the many party venues Liverpool has on offer, we suggest exploring major cities in an action-packed day trip. On this page, you'll find inside tips on fun things to do on a day trip to Liverpool. Additionally, you will find some irresistible suggestions for countryside accommodations nearby.
Despite having been the most heavily bombed city during the Second World War, Liverpool still features a wealth of historical buildings. One particularly famous building, St. Luke's Church, endured catastrophic destruction during the Second World War. What remained was preserved and repurposed as an outdoor event venue, now referred to as St Luke's Bombed Out Church. Today, Liverpool maintains its historical features, making it an enticing and truly fascinating place to explore. Historical Ghost Tours in St James' Cemetery and Beatles Explorer bus tours, restaurants and bars… this fascinating city has something that everyone will enjoy.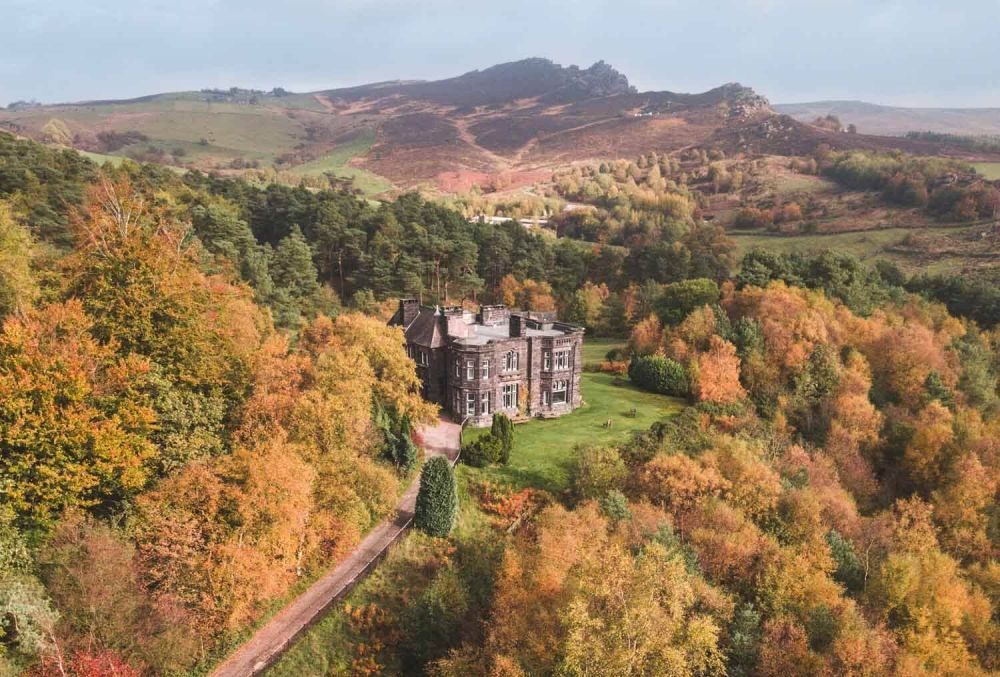 Party Apartments Liverpool for any kind of event:

: 
Exploring a vibrant city is a fantastic idea for all kinds of events. All sorts of groups will enjoy the diversity of entertainment that a city like Liverpool has to offer. Being a major city, Liverpool has a wide assortment of entertainment services for any occasion. Additionally, places like St Luke's Bombed Out Church are available for hire as wedding venues. This truly makes Liverpool well-suited to just about any kind of event.
Families visiting for the day might enjoy a trip to the cultural quarter, an area of Liverpool that is known as a cultural hub. The Cultural Corner is home to a number of famous buildings, such as the World Museum, Lime Street train station, St. George's Hall, and many more. If you're after a different sort of fun, the Anfield Stadium is a must-see for those with a passion for football. Home to the Liverpool Football Club, this stadium is the 7th largest in all of England!
Famous foods from Liverpool

:
Liverpool is particularly famous for three specific dishes, Lobscouse Stew, Liverpool Tart, and the Wet Nelly. Lobscouse Stew is traditionally made with leftover lamb or beef, onions, carrots, potatoes, and peas. Typically, the stew is served with crusty bread. Lobscouse Stew, interestingly enough, is where the colloquial term, "Scouser," comes from. The term, "Scouser," refers to 'people from Liverpool'. You can find this tasty, traditional meal at multiple restaurants in Liverpool, including Skaus, Maggie May's Café, and Smuggler's Cove.
Those with a sweet tooth will be dying to sink their teeth into a Liverpool Tart or Wet Nelly in your Party Apart. If you've never heard of these delicious desserts, you are in for a real treat. A Liverpool Tart is simply wonderful for anyone who loves lemons. Made by blending whole, boiled lemons with eggs, butter and molasses, this short-crust pastry is definitely something worth investigating in Liverpool. A Wet Nelly, on the other hand, is a delicious, spiced version of a bread pudding. A Wet Nelly is typically served with custard. The name might be a tad off-putting for some… but that's no reason not to try it.
Finding the perfect Liverpool Party Pad

:

There really is no need to book a room in a hotel in the city centre to experience Liverpool. We believe that the best way to explore this city to take a day trip from the luxury of a countryside house. Apartments are generally a lot smaller, creating a lot more admin if you plan to visit with a large group. Instead of a city centre apartment, why not book a stay at an incredible, secluded property with great views? Party Houses has a lovely selection of venues, located roughly 1,5 to 2 hours out of Liverpool, that can accommodate large groups. Additionally, we work with a number of service providers who can bring all sorts of activities and entertainment to your Party House. With a large group, you could organise a day trip to Liverpool. In the evening, return to cook a delicious meal in your self-catering kitchen. 

Below, you can find our selection of party venues near Liverpool. Many of these venues are nearby to other major cities as well. This makes them fantastic bases for adventurous groups who would like to see a few big cities without having to change locations. Additionally, these venues can accommodate large groups, making them ideal for big gatherings. Whether you're planning a hen or stag do, a birthday party, or some other event, our countryside escapes will be a welcome treat. If you need further information on any venues or would like suggestions on where to stay, give us a call or enquire here.
Party Houses near Liverpool